Dear Bookers & Programmers:
I'm pleased to announce that the classic doc

Dark Circle

has been restored and will open in New York City on August 21 at the Metrograph. This vitally important look at the dangers of the Atomic Age won the Grand Prize at Sundance in 1983, and is as powerful and relevant now as it was then.
Please consider adding this wonderful documentary to your line-up in August or September! Check out the new trailer and let me know if I can send a screening link.
Marc Mauceri  |
917-584-8816 | marcm@firstrunfeatures.com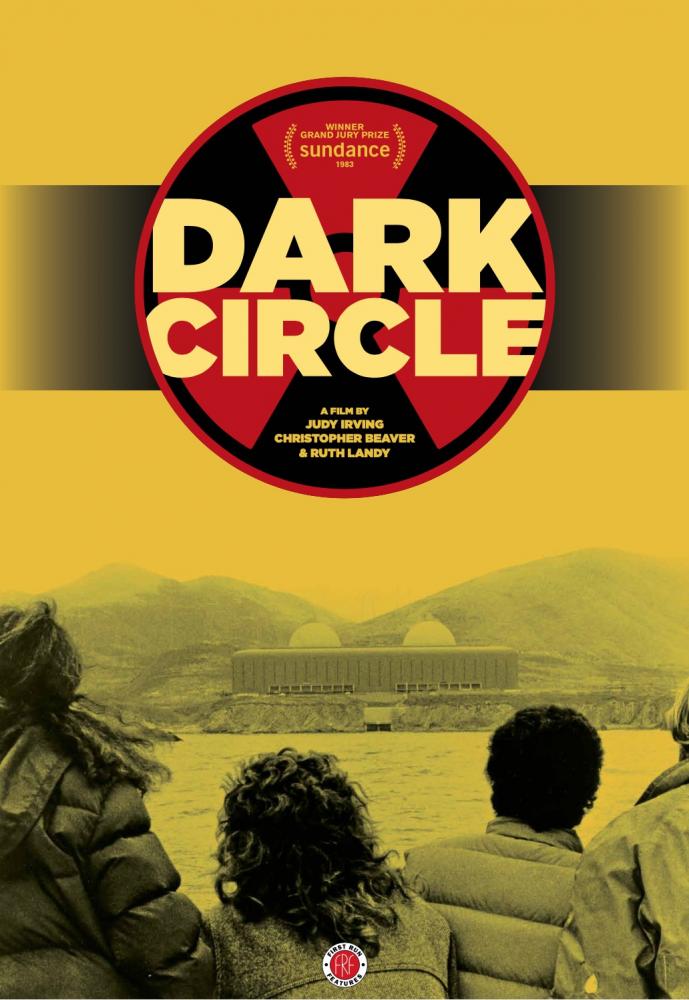 Opens August 21
It's been 75 years this month since the start of the Atomic Age, with the U.S. nuclear bombing of Hiroshima and Nagasaki killing hundreds of thousands of civilians, but its trail of destruction has never ended.
Dark Circle
covers both the period's beginnings and its aftermath, providing a scientific primer on the catastrophic power of nuclear energy while also relating tragic human stories detailing the devastating toll radioactive toxicity has taken on people and livestock—focusing in large part on Rocky Flats, Colorado, whose plutonium processing facility infamously contaminated the surrounding area.
Documentary Grand Prize winner at Sundance, Academy shortlisted for Best Documentary, and Emmy winner,
Dark Circle
i
s no less potent today than it was 40 years ago.
"
Dark Circle

is one of the most horrifying films I've seen, and also sometimes one of the funniest (if you can laugh at the same things in real life that you found amusing

in

Dr. Strangelove

).
Using powers granted by the Freedom of Information Act, and sleuthing that turned up government film the government didn't even know it had, the producers of this film have created a mosaic of the Atomic Age.

It is a tribute to the power of the material, and to the relentless digging of the filmmakers, that the movie is completely riveting.

Four Stars!"
-Roger Ebert, Chicago Sun-Times
"You owe it to yourself to see this chilling documentary.
A much needed warning sign
on a very dangerous road. Rated: A.
"
-People Magazine
The new 2K HD Restoration done at FotoKem was assisted by AMPAS
and supervised by co-director Judy Irving.

A film by Judy Irving, Christopher Beaver & Ruth Landy

82 minutes, color, 1982
Virtual Cinema Platform: Vimeo OTT | Ticket price $10
Now Playing
Human rights become profoundly personal when Ai Weiwei, China's most famous artist, transforms Alcatraz Island prison into an astonishing expression of socially-engaged art focused on the plight of the unjustly incarcerated.
This impassioned and powerful documentary captures this monumental exhibition from conception to fruition, and as well visits current and former prisoners, including American whistleblower Chelsea Manning.
($10 ticket; VHX platform; 78 min)
Now Playing
What do Jessica Chastain, Viola Davis and Adam Driver have in common? They are but a few of the extraordinary actors who have studied under the renowned acting teacher Moni Yakim at Juilliard, America's greatest performing arts school.
Creating a Character

explores his extraordinary life, and includes insightful interviews with Laura Linney, Anthony Mackie, Kevin Kline and more, who provide the context to this unique and inspiring portrait of the master teacher.

($10 ticket; VHX platform; 76 min)

Now Playing
From the director of the landmark documentary


For
the Bible
Tells Me So
comes a new film that explores the intersection of religion,
sexual orientation and gender identity in present day America.
($10 ticket; VHX platform; 91 min)
More Films Available for Virtual Cinema Bookings
A Towering Task: The Story of the Peace Corps
Now Available!
In 1961, JFK gave young Americans the opportunity to serve their country in a new way by forming the Peace Corps. Narrated by Annette Bening,
A Towering Task
explores the story of the Corps - taking viewers on a journey of what it means to be a global citizen.
"Enlightening and uplifting.

A Towering Task puts a human face on the Peace Corps - and makes sense of its history of idealism, improvisation, politics. It is a most coherent and satisfying documentary."

- Paul Theroux, Travel Writer & Novelist

You Go To My Head
Now
Available!
In a desolate stretch of the Sahara, a mysterious car accident leaves a   young woman lost and alone. Jake, a reclusive architect, finds her and drives her to the nearest doctor, to discover that she's suffering from amnesia. Intoxicated by the woman's beauty, Jake claims to be her husband and takes her to his remote desert home to recuperate.



"CRITIC'S PICK! A mysteriously elusive romance. Sensual cinematography. Teasingly luscious."

-The New York Times

For screening links and more information please contact Marc Mauceri

917-584-8816 |  marcm@firstrunfeatures.com